Within this portfolio, I showcase a selection of my design work crafted during my tenure as a designer at Powershop. Working with Powershop has been an exhilarating experience, thanks to the company's dynamic ethos that encourages creativity and innovation. Over the years, Powershop has pioneered a series of captivating, newsworthy, and sometimes provocative campaigns, and I am thrilled to contribute to their ongoing journey.
Powershop distinguishes itself from traditional power companies by empowering customers to actively manage their energy consumption. The brand provides a unique platform where customers can shop for their power, offering flexibility, valuable insights, and the freedom to control their energy bills. Customers can even purchase power packs to optimize their energy expenses.
Below, you'll find examples of Powershop Specials that I have conceptualised and designed. A "special" is a limited-time offer allowing customers to acquire power at a discounted rate in the shop. These specials are not only exciting to work on but are also thematically aligned with current, newsworthy events or specific times of the year, such as Halloween or Boxing Day.
Special themes:

Halloween, Cyber week, Boxing day sales. These designs were created on Illustrator and Procreate (iPad).
Special themes:

Crew special, Valentines day, Easter Friday. These designs were created on Illustrator and Procreate (iPad).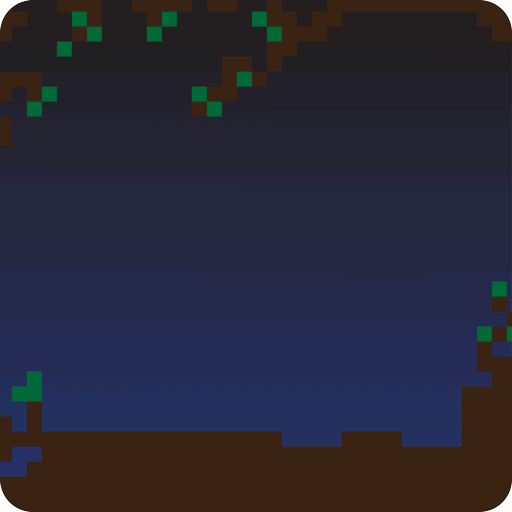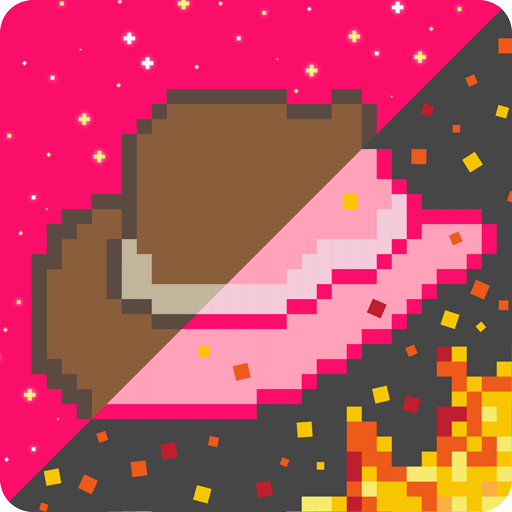 I started experimenting with GIFs and small animations to make our Specials more interactive and interesting. 
The premiere of the movie "Jaws" in cinemas, bad motel experiences, the release of "Alice in Wonderland," and the concurrent premieres of "Barbie" and "Oppenheimer" on the same day in cinemas.
The motel special was topical, based on New Zealand's worst motel, to generate user-generated content on social media.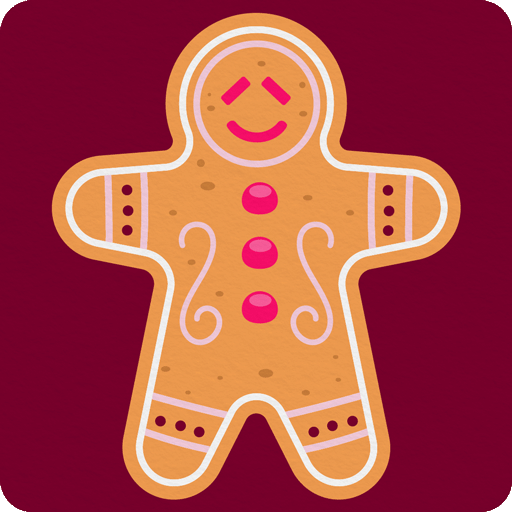 Fat Bear Week, Gingers (topical Special), Pickle Day and Talk Like a Pirate Day.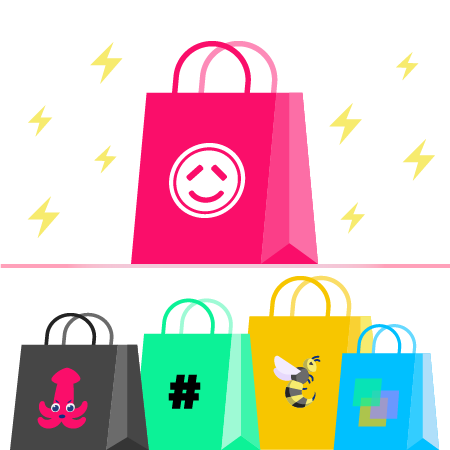 Themes for each design were: 
What's the best power retailer for you?
Comparing different power generation in New Zealand.
Is New Zealand prepped for the EV revolution? 
These can be viewed here on the Powershop website. 
Themes for each design were: 
5 cool ways solar is being used around the world.
10 Reasons to investigate solar panels as a generation option.​​​​​​​
10 reasons not to move to solar electricity.
These can be viewed here on the Powershop website. 
Switch your mates (SYM) - July campaign
At Powershop, we believe in rewarding our customers for spreading the word. Our "Switch Your Mates" credit is a testament to that belief, offering incentives for convincing friends to join the Powershop family. This unique offer undergoes a refreshing transformation every few months, providing the team and me with the opportunity to unleash our creativity through fresh designs.
During a recent period spanning from June to August, coinciding with our winter campaign, I took on the challenge of aligning the "Switch Your Mates" designs with the overarching theme. This winter initiative boasted a captivating blend of pixel art and a nostalgic 90s aesthetic. The pixel theme served as the cornerstone for all our designs throughout the winter campaign, and the "Switch Your Mates" creations were no exception – a playful homage to this vibrant visual identity.
Switch your mates (SYM) - Halloween (October)
I had the thrilling opportunity to lead all Halloween-related content at Powershop, a task encompassing a new "Switch Your Mates" (SYM) campaign alongside corresponding social media posts. What made this project particularly enjoyable was the freedom I was given for creative expression. Halloween holds a special place in my heart, making this assignment even more exciting.
As part of the Halloween extravaganza, the team proposed bringing back an older campaign, "Kill Your Bill" using SYM to reintroduce it. The concept revolved around resurrecting an old monster. Drawing inspiration from the eerie realms, I envisioned the Ouija board as the perfect medium, complete with two spooky hands that resonated with the campaign's focus on you and your mates. The board strategically rests on the letter "K," teasing that something ominous is on the horizon...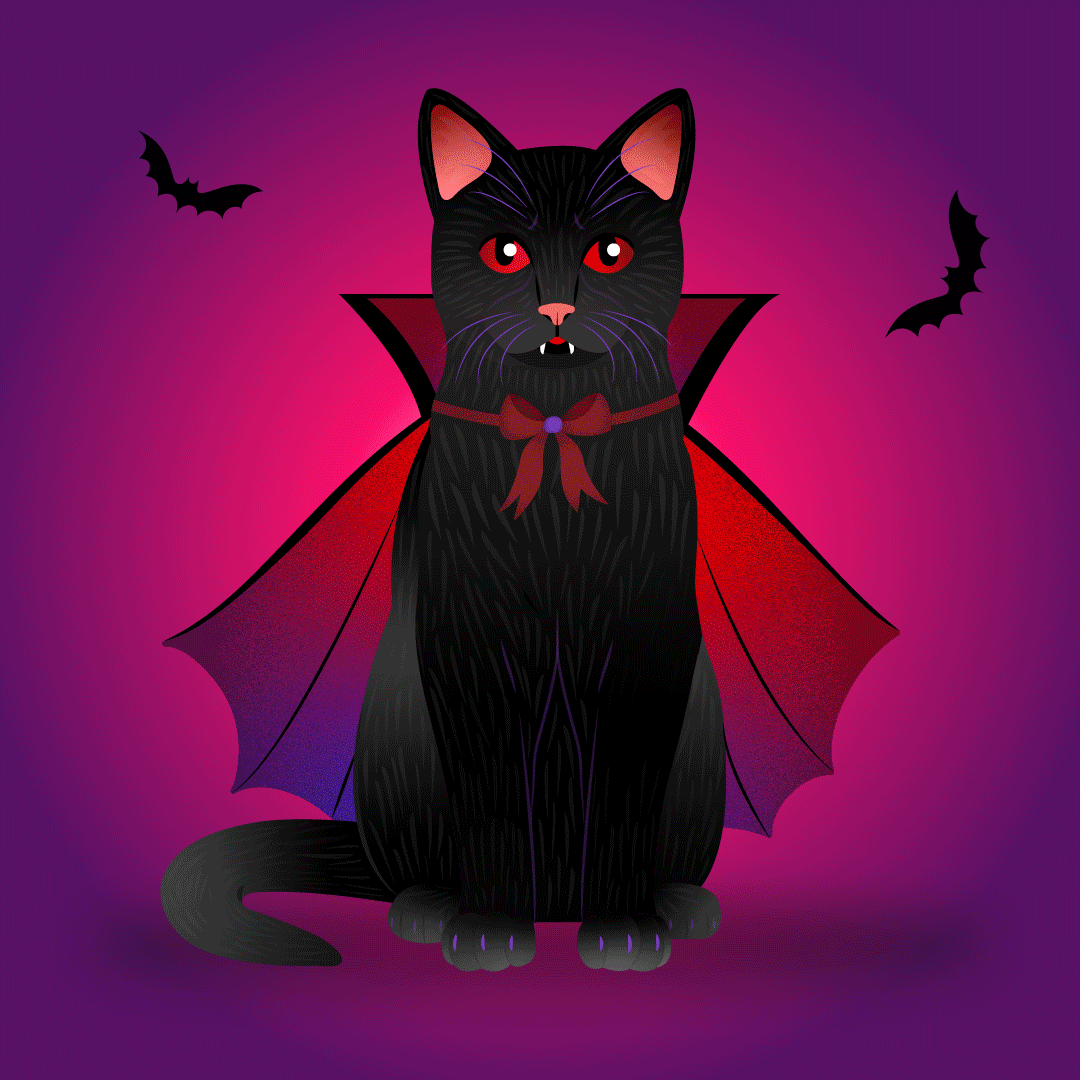 As the maestro behind Powershop's Halloween content, my task extended beyond campaigns to crafting a series of enchanting social media posts designed to captivate and engage our audience. Given the creative reins and fueled by my love for cats, I turned these feline companions into the central characters for this spooky saga.
The inaugural post set the stage for Friday the 13th, featuring the iconic Jason mask intertwined with a Halloween pumpkin, creating an eerily glitched effect. This not only paid homage to the superstition of "never let a black cat cross your path" but also served as a forewarning of the impending Halloween festivities.
The second post was an interactive exploration of Halloween costume inspiration. We invited our customers to share their current and past costume endeavors, with the promise of free power for the most outstanding entry. The response was overwhelming, showcasing the vibrant creativity within our community.
For the third post, our black cat character took an unexpected turn, commandeering a KAT digger. The winning costume, a customer dressed as a digger, elicited laughter and applause for its ingenious and hilarious interpretation. Illustrating these moments of whimsy added an extra layer of enjoyment to the project.
It seems that anytime I'm at the helm of a creative venture, cats inevitably find their way into the narrative, infusing a touch of playful charm into the storytelling.
Portrait for a leaving gift for a staff member in the Powershop team. Drawn on Illustrator.
Powershop Telsa wrap concepts
This project is still in refinement and in a conceptual stage. It was an interesting project to work on being a vehicle wrap. We wanted to bring through the attitude of Powershop and the iconic "Pink" colours of the brand.